Learn more and request your appointment below!
At CMV Family Dental LLC we offer a variety of general, cosmetic, restorative, and specialty dental services in the Orlando area. We treat all of our patients like family in a professional and calm environment.
Dental Implants
Dental implants are the closest alternative to real, healthy teeth one can seek. They look natural, feel secure and stable and are permanently placed in the gum.
Teeth Whitening
With a few simple steps, a patient can revive the natural colour in their teeth or enhance the whiteness of their teeth to the best of their liking.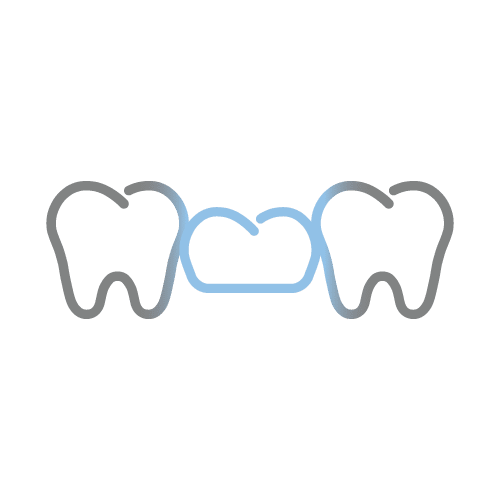 Bridges
If you're missing one or more teeth or have a gap in between teeth, a dental bridge may be the solution for you!
Hygiene & Exams
Regular six-month exams allow us to evaluate your dental health, catch problems before they develop, and give you advice. During the exam, we check for decay, clean your teeth, take x-rays, and identify any issues.
Veneers
Whether you want a smile makeover or have stained, cracked, or chipped teeth, you'll very likely be in need of either veneers, crowns, or a combination of the two.
TMJ
TMJ refers to the the jaw joint that connects your lower jawbone to your skull. We are constantly using these joints during the day.
Dentures
Dentures are replacements for missing teeth that can be taken out and put back into your mouth. Although dentures may take some getting used to, modern dentistry provides a natural looking and comfortable alternative to the loss of teeth.
Root Canals
Do you have specific teeth that hurt? You may have a cavity that has spread to your tooth's nerve, causing an infection. If you have 1 or more teeth that are sensitive and in pain, please contact us so we can do an exam and x-rays to diagnose why you are in pain.
Crowns
Also known as a cap, a crown is a custom-made artificial restoration that permanently covers your tooth. They are often made of porcelain, porcelain fused to metal, or full gold.
Tooth-Colored Fillings
Do you have a toothache? Sharp throbbing pain? Sensitivity to cold or hot food and drinks? You may need a filling!
Invisalign
Invisalign is an orthodontic device that strengthens your teeth and improves your oral health. As a transparent, plastic and more aesthetically pleasing alternative to traditional metal braces and brackets.
Bonding
Dental bonding is done by applying a tooth-colored material to your teeth in order to make minor repairs. It's one of the most cost effective ways to enhance your smile!
Soft Tissue Laser Therapy
Epic Dentistry is one of the most advanced dental treatments today. Epic uses a unique technology that combines focused light and thermal energy for a highly precise, exceptionally gentle dental experience.
Treat you the same way we like to be treated
Educate ourselves by taking continuing education courses
Invest in the modern technology and supplies
Challenge ourselves and our team to be the best
Attaining the smile you've always wanted is as important to you as it is to us, and helping you affordably achieve that smile is our main goal. Our qualified financial team will do everything to ensure that expense does not prevent you from receiving the quality care you need and desire. Please contact our friendly staff to learn more about Insurance & Billing.
With premier dental services, a comfortable environment, and neighborly care, Dr. Varela & Dr. Diaz want to help make those remarkable moments in your life shine brighter with your smile.
Flexible Financing Options
---
Our qualified financial team will do all it can to make sure that expense does not prevent you from receiving the quality care you need and desire. We have developed different financial options to help you facilitate your goals.
We serve the great people of our community with a centralized location in Orlando. We look forward to providing you with the top-of-the-line, progressive dental care and customer service our patients have come to expect.
We are so thankful to have such amazing patients who have taken the time to share their experiences on Google, Facebook, and other online sources.
"I would recommend CMV Family Dental because the whole family and staff there are truly amazing and wonderful people..."
N.Y.
Review on Google
First time visit and I can highly recommend this dentist office. Staff and doctors are very friendly, professional, and made me feel very comfortable. Outstanding service!
M. Moran
Review on Google
I always get the best service! I couldn't be much happier with the doctores here. Sandy at the front always greets you and is super nice.
M. Lopez
Review on Google
Contact our Friendly Staff Today!
---
Monday: 8:30am - 4:30pm
Tuesday: 8:30am - 4:30pm
Wednesday: 8:30am - 4:30pm
Thursday: 8:30am - 4:30pm
Friday: 8:30am - 4:30pm
Saturday: Closed
Sunday: Closed
© 2023 CMV Family Dental LLC